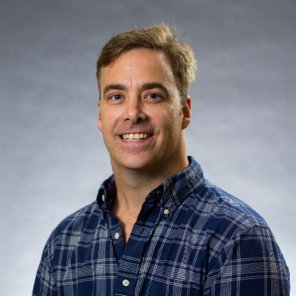 I am currently in the fourth year of the PhD program and my co-supervisors are Dr. Dana Edge and Dr. Rosemary Wilson. My research interests are within the field of orthopaedics, specifically, advanced practice roles for physiotherapists. My PhD is investigating the feasibility of an advanced practice physiotherapy triage service for adults with neck and back pain referred to a Neurosurgical Referral Clinic. The impetus for this study is the increasing demand for neurosurgical services. To meet the inevitable increases in demand, an Advanced Practice Physiotherapy (APP) Spine Triage model is proposed to expedite the selection of patients that will be more amenable to spine surgery and redirect nonsurgical candidates to more appropriate conservative treatment earlier.
I am a faculty member within the School of Rehabilitation Therapy and teach the following courses in the MScPT Program: PT 854: Diagnosing Dysfunction and PT 865 Module A: Motor Function & Occupation (Sports and Advanced Manual Therapy). I am also involved in providing education and support for students and clinicians within the Queen's catchment area regarding student supervision/evaluation.
 
Awards
Franklin Bracken Fellowship
Albert & Anne Francis Foundation Graduate Award
Queen's Graduate Award
Recipient of the Blue Star Award for Teaching Excellence in 2007/2008 and 2011/2012: This award honours faculty members of the School of Rehabilitation Therapy who by their teaching ability and concern have earned the admiration of their students. This award is considered to be the highest tribute that the school can pay to an individual for teaching excellence
Recipient of the Commemorative Medal for the Golden Jubilee of Her Majesty Queen Elizabeth II amongst the Human Resources Group of the Public Service in February 2003 in recognition of my accomplishments towards advancing the concept of Community Based Rehabilitation in Kosovo.
Publications 
Norman, K. E., & Booth, R. (2014). Observations and Performances "with distinction" by Physical Therapy Students in Clinical Education: Analysis of Checkboxes on the Physical Therapist Clinical Performance Instrument (PT-CPI) over a 4-Year Period. Physiotherapy Canada, 1-13.
Norman, K., Booth, R., Chisholm, B., Ellerton, C., Jelley, W., MacPhail, A., Mooney, P., Mori, B., Taipalus, L., & Thomas, B. (2012). Physiotherapists and physiotherapy student placements across regions in Ontario: A descriptive comparison. Physiotherapy Canada; doi:10.3138/ptc.2011-63
O'Sullivan, P., Dankaerts, W., Burnett, A., Chen, D., Booth, R., Carlsen, C., & Schultz, A. (2006). Evaluation of the Flexion Relaxation Phenomenon in the Trunk Muscles in Sitting. Spine, 31, 2009-2016.