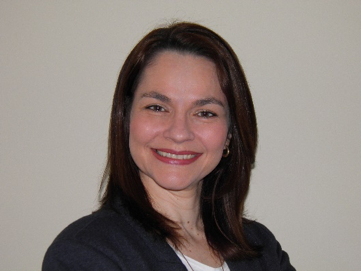 I am currently in my third year of the PhD program and my supervisor is Dr. Deborah Tregunno. I completed my baccalaureate degree of nursing at the Federal University of Mato Grosso, Brazil and my Masters degree in Science of Nursing at the University of Sao Paulo, Brazil and immigrated to Canada to pursue doctoral studies.
My research interests include strategies to improve health care for older adult living with chronic conditions, particularly those with chronic wounds. The focus of my doctoral dissertation is to help patients with diabetes-related wounds to gain confidence and knowledge to engage in the management of their condition. I believe that empowering people to engage in their own health care is crucial to improve health care outcomes and quality of life. In addition to my doctoral project, I have been involved in research studies in Canada and Brazil to enhance health care for people with chronic wounds. My desire to improve the quality of care for people with chronic conditions has led me to use social media (www.feridascomplexas) to share experience and communicate evidence-based practice with nurses and others health professionals in a developing country.
Awards
Canadian Frailty Network 2016 Interdisciplinary Fellowship Award
Robert John Wilson Fellowship
McLaughlin Scholarship
Ontario Nursing Informatics Group Scholarship, Registered Nurse's Foundation of Ontario
Queen's Graduate Award
Selected Publications
Costa IG. Investing in prevention: funding foot care specialists and offloading devices. Diabetic Foot Canada e-Journal, 2016; 4(1), 1-3.
Costa MTF, Oyafuso
 LKM, Costa IG, et al. The management of pemphigus ulcers: a challenge and learning opportunity for Brazilian nurses. The World Council of Enterostomal Therapists Journal. 2016; 36(2) 14-20.
Costa IG, Petterle GR, Caliri MHL. International model for developing and implementating pressure ulcer's best practices: an integrative review. Revista Estima: Sao Paulo, Brazil.
Costa IG, Caliri MHL. Predictive validity of the Braden Scale for Patients in Intensive Care. Acta paul. enferm. [Internet]. 2011; 24(6): 772–777.
Costa IG, Marcondes MFS, Kreutz I. Incidence of pressure ulcers in an intensive care unit. Revista Estima (Printed). 2011 (9): 12–30.
Costa IG. Incidence of pressure ulcers in regional hospitals of Mato Grosso, Brazil. Gaucha Journal of Nursing (Printed). 2010, 31(4): 693–700.
 
Presentations at Conferences
Costa, IG. The Management of Complex Wound in a Developing Country. 20th Annual CAWC/CAET Conference, Toronto, ON, Canada, 2014.
Costa, IG. Wound Bed Preparation: The Key to Effective Wound Care. 20th Annual CAWC/CAET Conference, Toronto, ON, Canada. 2014.
Costa, IG. Lobato. A. Klippel-Trenaunay-Weber Syndrome and the Important Role of Papain-Based Paste in Devitalised Tissue. 20th Annual CAWC/CAET Conference, Toronto, ON, Canada. 2014.
Costa, IG. Influence of SAE in Complex Wound Healing: Clinical Studies. IX Brazilian Leprosy Congress/International Leprosy Congress, Maceio, Alagoas, Brazil, 2011.
Costa IG; Caliri MHL; and Petterle. GR. Development and Implementation of Best Practices for Pressure Ulcer in Canada: An Integrative Review, IX Brazilian Conference of Enterostomal Therapy, Porto Alegre, Brazil. 2011