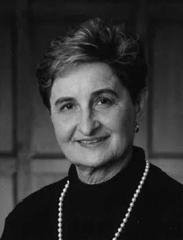 Established by
Alice J. Baumgart, B.S.N., M.Sc., Ph.D., Professor and Dean, Queen's University, 1977-1988; 1994-1997; formally Vice-President (Human Services) 1989-1994 at Queen's University.
Purpose
This award is to recognize and honour students in Queen's School of Nursing for their extracurricular achievements. For recipients in years 1 to 3 of the undergraduate program and for graduate students, the awards will be presented in October. For students in year 4 of the undergraduate program, the awards will be presented at the pinning ceremony.
Outstanding Achievement Awards (Extracurricular Activities)
To recognize extracurricular achievements of distinguished and valuable service to the university and/or the community in the current academic year.
Eligibility
All full-time undergraduate (2) and graduate (1) nursing students are eligible for this award.
Selection Criteria
Students will be selected on the basis of extracurricular achievements such as outstanding class contributions, student office positions, sports involvement, and involvement in University affairs and/or community affairs.
Undergraduate
Two awards per year will be awarded.
Graduate
One award per year will be awarded.
For Nominations, please fill visit the Undergraduate Nursing Portal in onQ. Nomination Deadline: February 28