Queen's researcher addressing gaps in gynecological cancer care
When addressing cancer care, current health research often focuses on new treatment methods, lab research or prevention and screening measures. Yet the transition from treatment into 'surveillance' care can be a challenging, stressful—and often overlooked—period for survivors.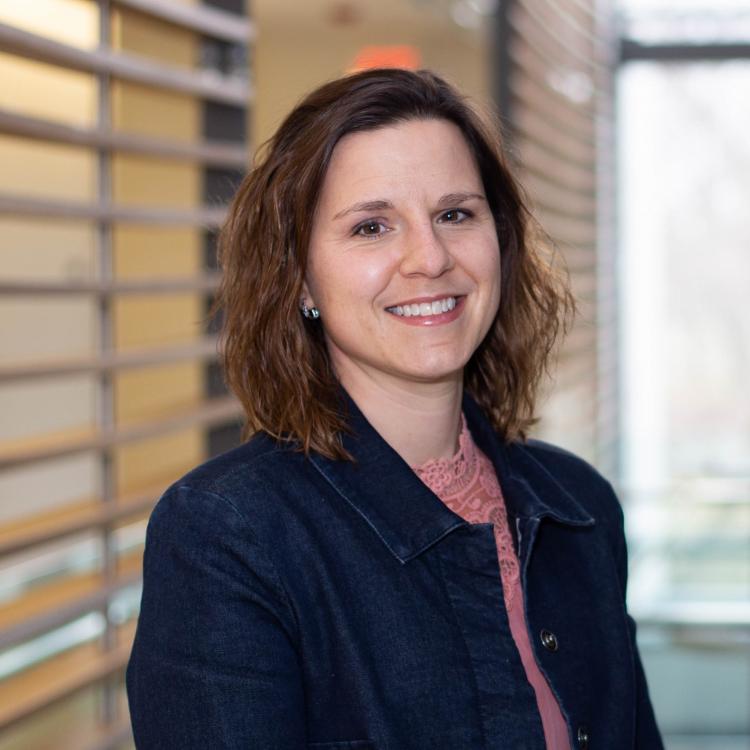 After completing their primary treatment, cancer survivors can experience a range of concerns and issues which might seriously impact their recovery and quality of life. In particular, gynecological cancer (GC) survivors are a group with heightened distress and unmet post-treatment needs. Despite this, limited research has focused on understanding GC survivors' specific needs or used survivors' suggestions to address these unmet needs. Dr. Jacqueline Galica, a researcher at Queen's School of Nursing, is hoping to change that.
"We can only know how best to support GC patients and survivors along their cancer journeys by working with them to understand their needs and how they can be best addressed" says Dr. Galica. "Of course, this understanding could be ascertained through various traditional research methods, but partnering with GC survivors to plan, implement and interpret the findings of a research study provides an opportunity for a deeper, more holistic understanding of findings."
An estimated 43% of Canadians will be diagnosed with cancer in their lifetime, including thousands of women, trans and gender-queer individuals who will be diagnosed with gynecological cancer. GC cancer is a wide-ranging term that generally describes uterine, ovarian, cervical, and vulvar cancers.
"GC encompasses a number of different cancer diagnoses that require unique treatments and have unique journeys" explains Dr. Galica. "For instance, someone with early-stage cervical cancer may not require long-term follow-ups with their cancer team, while a someone with ovarian cancer may be followed by their cancer team for years of surveillance care. The types of needs, concerns and questions that these two people might have may vastly differ."
Like others diagnosed with cancer, GC survivors can struggle with common issues at the end of treatment; reluctance to transfer care from their oncologist to another practitioner or a lack of understanding about how other practitioners could contribute to their care. Yet GC survivors can also experience a unique set of challenges after treatment too. For example, fertility, intimacy and relationship concerns, fear of changes to sexual health, and navigating new changes to their bodies, can all severely impact quality of life.
"The end of primary treatment—whether further treatment is recommended or not—is a time of transition. When cancer patients and their caregivers have questions about what to expect in the coming months and years. All this provides complexities to addressing the 'after care needs' of GC survivors."
One of Dr. Galica's current projects is a feasibility study to examine nurse practitioner-led supportive care for GC survivors. It's a project in partnership with co-lead Janet Giroux, a gynecologic oncology nurse practitioner lead at the Kingston Health Sciences Oncology Sexual Health Clinic.
The study will follow patients as they visit with a gynecology oncology nurse practitioner (NP) who will review their treatment history and discuss anticipated short- and long-term side effects of their diagnosis. The NP will also discuss strategies to manage cancer-related needs specific to those identified by the GC survivors themselves.
Nurses and nurse practitioners are well positioned to provide this kind of continued support says Dr. Galica.
"Individualized teaching and interventions are most appropriate for women diagnosed with any GC. Given the unique education and health teaching skillsets of nurses, they are well-suited to meet the needs of GC survivors and fill this gap in routine cancer care. Furthermore, nurses are involved in all phases of cancer care, which provides a natural opportunity to develop relationships with GC patients and provide education in accordance with the patient's needs."
In addition to this study, Dr. Galica and her team have recently proposed a model to guide clinical discussions, one that centers on the needs of GC survivors. She is also exploring GC survivors perceptions about how this framework can be used to facilitate their preparedness to transition out of primary treatment.
While this part of Dr. Galica's research is currently focused on GC survivors, these projects do have wider implications for future cancer care.
"Although our work is currently focused on gynecological cancer, it's really exciting for me to think that our team is developing a model of care that can be applied to persons having other cancer diagnoses."