Our philosophy is that exemplary nursing practice is built upon the foundational blocks of the sciences and arts.
This professional degree program qualifies graduates to apply to the regulatory body of the province which they plan to work in order to secure registration to practice with the title "Registered Nurse".
This two-year program is very hands on with practice nursing skills taught each year in the School of Nursing Simulation Lab and Glaxo Wellcome Clinical Education Centre. 
Throughout the program you will complete clinical practice in children's, maternity, mental health, hospitalized patients, and community.  Settings include hospitals, public health, clinics and community agencies (such as schools, flu clinics, Alzheimer agencies).
Support is provided for student success: a full-time academic advisor is available throughout your program along with numerous Queen's services such as Student Wellness Services, Student Academic Success Center, Bounce Back and Peer Support.
You will get to know the faculty due to the teacher student ratio in the program.
Students may tailor their program by choosing to take the Certificate in Business, Certificate in Law, Arts and Science certificates, complete a Dual degree in Arts and Sciences, apply for research assistant positions or simulation lab assistant positions.
Nursing students can choose to complete their electives at the Bader International Study Centre in East Sussex, England, during one spring session.
Queen's nurses work all over the world in many settings, including hospitals, community organizations, and in research, education and government.  The program prepares you for graduate studies in the future.
Professional Relationships
Medical-Surgical Nursing
Pharmacology for Health Sciences
Great Works of Philosophy
Developmental Psychology
Nursing Practicum: Care of Chronic and/or Acutely Ill Adults/Elderly Adults I
Medical-Surgical Nursing II
Family-Centred Maternal Child Nursing Care
Nursing Practicum: Care of Chronic and/or Acutely Ill Adults/Elderly Adults II
Nursing Practicum: Maternal and Child, Family-Centred Care 
Psychiatric Mental Health Nursing
Concepts of Acute and Critical Illness
Community Health Promotion Theory
Management and Leadership in Health Care
Introduction to Biochemistry
Nutrition and Health
Gerontological Nursing
Nursing Research
Practicum in Community Health Promotion
Microbiology for Nursing Students
Nursing Practicum: Medical-Surgical and Psychiatric Mental Health Nursing (Fall or Winter)
Current Issues in Nursing and Health Care
Integrated Practicum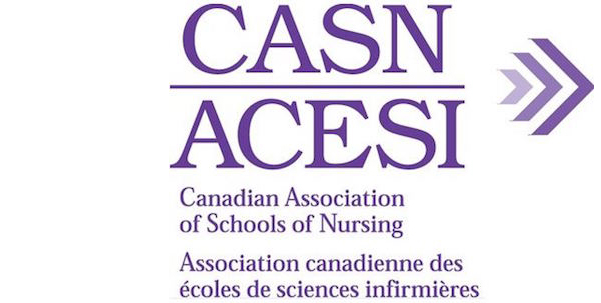 The Undergraduate Program (BNSc) has been granted a 7-year accreditation from the Canadian Association of Schools of Nursing (CASN) as of July 2013.