Researching the mental health impact of imposed separation in long-term care
PhD in Health Quality student Madison Robertson's research places top five in SSHRC Storytellers competition
To learn more about Queen's Health Quality Programs please visit their website: queensu.ca/hqprograms
Canada's growing senior population is placing additional pressure on our already hard-hit long-term care (LTC) system, limiting bedspace, straining staff resources, and increasing wait times. Despite ongoing policy conversations seeking to address LTC concerns, there is another pressing issue in need of attention: older adults in this country have little to no autonomy in choosing to stay with their spouse when admitted to LTC facilities. This dilemma often forces couples to make the heart-wrenching choice between accepting a space in LTC or remaining with their partner.
Madison Robertson, fourth-year PhD in Health Quality student and Final Five Social Sciences and Humanities Research Council (SSHRC) Storyteller, is examining the mental health impact of spousal separation in LTC facilities for her doctoral research project "Till Death Do Us Part: Spousal Separation in Long-Term Care."
Robertson's interest in this issue began while working at a LTC facility as an undergraduate student at Queen's University. It was during this time that she met a resident who was living through imposed spousal separation. This resident and his wife, who had been married for over 25 years, were required to move into two different facilities due to complex care needs.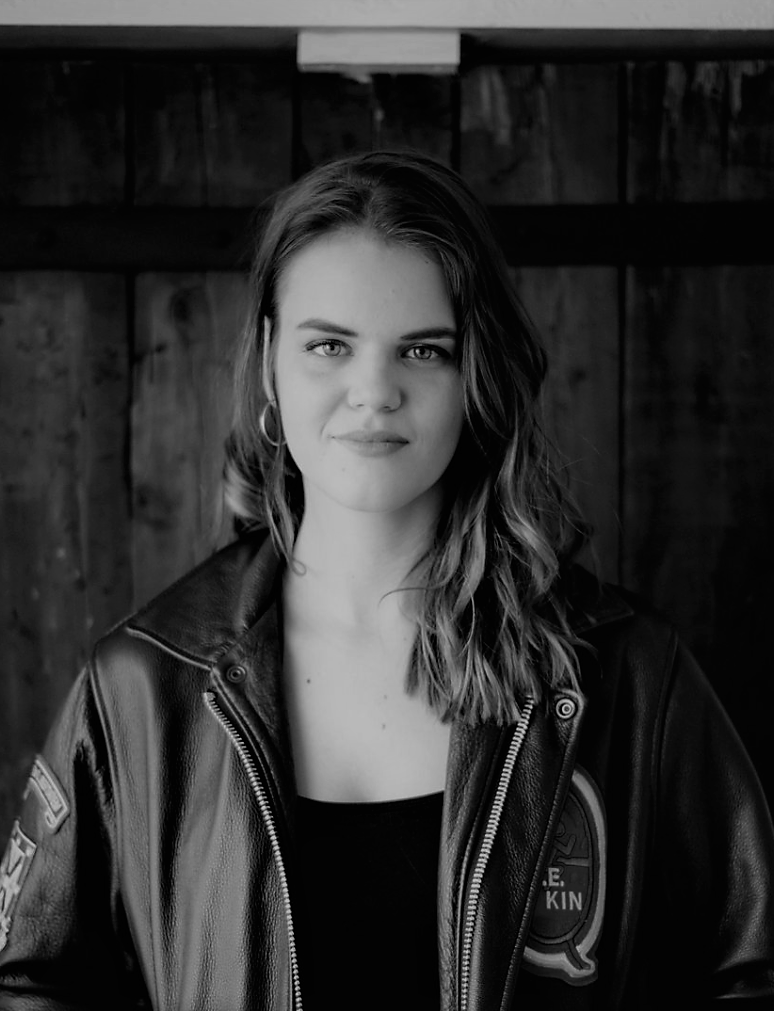 When she began her research, Robertson quickly noted a gap in literature on this subject. She also noticed that LTC residents are often left out of conversations about spousal separation altogether, despite the direct effect on them.
"There isn't a lot of research on spousal separation and what I found was that for the limited research that had been completed in the past, it was primarily focused on the spouses that still lived in the community [outside long-term care]," she explains.
Robertson takes a different approach from most existing research by actively involving LTC residents and their spouses in every stage of her project, from design to execution. She emphasizes that when discussing spousal separation, it is important to include both older adults in any research or decisions making processes conducted around their lived experiences.
"It is so important to speak to the long-term care residents themselves and their spouses, to see what they want or what they need in terms of support when it comes to spousal separation."
Robertson hopes that by listening to the voices of older adults when working to improve the LTC system, policymakers and care staff will have a better understanding of the impact of spousal separation and what types of resources are needed to ensure seniors' physical and mental health needs are being met. As the population continues to age and more individuals are waitlisted and admitted into long-term care homes the spousal separation experienced by the 11 couples featured in Robertson's study may become increasingly common.
Recently, Robertson's research project was recognized at the national level; selected from approximately 200 submissions, she was one of the final five winners in SSHRC's annual Storytellers Challenge. Every year post-secondary students across Canada compete in the competition, which challenges participants to demonstrate in three minutes or less how social sciences and humanities research affects people's everyday lives.
Outside of her doctoral research, Robertson is a teaching adjunct in the School of Kinesiology and Health Studies at Queen's University – a position for which she won two awards, Physical Health Education & Kinesiology Student Association Award for Excellence in Teaching and Queen's University Classroom Champion for Mental Health.
As she enters the final stages of her doctoral studies, Robertson credits Health Quality programs for supporting her research process and education.
"The program connected me with my supervisor, Dr. Rylan Egan, who has been an excellent leader and mentor throughout my PhD, while also allowing me to connect and learn from many peers, faculty, experts, and staff throughout my [degree]. I am a better researcher and student because of them."
Robertson hopes to extend this project beyond her thesis work by shifting her focus to knowledge translation efforts while continuing to engage in community outreach and advocacy.